Nicole Manzer
The renowned salon coach and mentor behind Manzer Hair Studio in Toronto, Ontario, Canada, Nicole Manzer, understands the unique challenges and aspirations that come with running a hair salon. She is here to help you navigate the path to success, providing expert guidance and valuable resources to take your business to new heights.
With Nicole's salon coaching services, you'll gain a trusted confidante who truly "gets it." Whether you're feeling stuck, directionless, or facing specific challenges, Nicole's bespoke 1:1 coaching sessions provide the perfect space to discuss your salon's goals, challenges, and aspirations. Together, you'll identify the sticking points in your business and create an action plan to overcome them.
Let's Talk
Nicole's salon coaching services offer a wealth of invaluable resources to help you grow your salon business. She provides the tools and knowledge you need to thrive. Learn strategies to expand your client base, handle customer complaints with finesse, and elevate your salon's reputation in the competitive market.
Let Nicole Manzer be your trusted guide on your journey to salon success. With her proven expertise and passion for empowering salon owners, she will help you unlock your full potential and transform your salon into a thriving business. Take the first step and book a salon coaching session with Nicole today. Your future success starts here.
Schedule A Call
Nicole is superb at simplifying complex processes or situations and focusing on the positive aspects. Our calls leave me feeling motivated and optimistic.
Nicole expertly tailored a coaching program to meet my specific needs and desires. I am astounded by the level of accomplishment I have attained within the designated 6-month timeframe, consistently surpassing my initial objectives and striving for even greater heights.
Speaking with Nicole helped me gain clarity on what I must do to transform my salon into my dream business. We set financial and staffing objectives, and now I have a clear roadmap for achieving my goals and aiming higher.
1 on 1 coaching
The ultimate salon owner upgrade, the Manzer Method Coaching Program is a 6 month coaching opportunity that helps you achieve more substantial results by providing valuable tips, skills, steps, and detailed processes.
SIGN ME UP!
Master Class
Started through an organic collaboration between Nicole Manzer and Alicia Lumsden. Connecting over their similar mindsets and business models; positive team and salon culture, running alongside a drive for environmental and social enterprises. It wasn't long before their entrepreneur minds started creating rooms on Clubhouse and Facebook, connecting and creating for hairdressers and salon owners. Virtual and in person master class available.
Learn More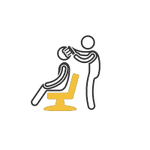 Advanced Salon
Management Skills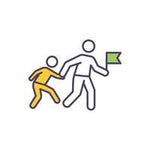 Expert Support
and Mentoring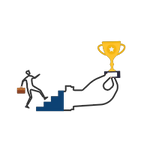 The Steps To Achieve
Salon Success
Liquid error (layout/theme line 193): Could not find asset snippets/upsellfunnel.liquid